Welcome to Caary!
To our friends at MNP,
On behalf of the Caary team, we are very excited about our growing connection with you!
We have built this site especially for the partners of MNP to share details of our fintech offering in the credit and spend management space.  
The Caary platform was created as a direct response to the business challenges that small and medium enterprises face. It is our hope that you will see the benefits this unique credit platform will provide to Canadian businesses and you will feel compelled to join us as a client. In time, I also hope you will feel confident introducing us to your appropriate clients.
We are here to support you on this journey. The resources on this page are further backed by a client success team, dedicated to MNP, who you can connect with at any time with any questions.
We are incredibly excited about the future and so happy that MNP will be part of it.
I look forward to our continuing journey and offering credit services to Canadian businesses.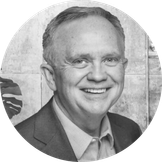 Chris Whyte
CEO, Caary Capital
What is Caary?
Caary is a progressive fintech platform that delivers corporate credit, spend management and expense management tools for small and medium-sized enterprises in Canada.
What our customers are saying…
"We can quickly generate virtual or physical cards as needed which lets us simplify expense management. In addition, it comes at effectively no cost to our business as the cards themselves have no fees and the cash-back element actually ends up reducing our overhead costs."
"As a small business owner, the option to have a virtual or physical card for my employees is extremely beneficial. The added perk is the cash back credit on my statements. I highly recommend Caary Mastercard for all businesses."
Platform features
No personal guarantees
Build business credit and leave your personal credit untouched.
No fees & 1.5% cash back
Corporate cards with no fees, no FX charges, and 1.5% cash back on all spending.
Virtual & physical cards
Virtual and physical cards with spend controls to empower your team.
Meet our team
Caary is changing the game for the underserved small business segment. In this video, our team shares how our progressive risk assessment tools will bring more small businesses into the fold, giving them the credit they are due so they can compete, grow and thrive.
What is a Caary Business Mastercard®?
Caary is a corporate card that does not require a personal credit check or personal guarantee, and there is no annual fee. It connects to your corporate bank account and offers a number of benefits tailored to businesses.
How much does it cost?
Caary is a no-fee credit card. That means there are no annual card fees and no foreign transaction (FX) fees.
Can I control spend on my Caary card?
Caary allows you to issue employee cards and dedicate supplier cards with custom spend limits that automatically enforce your company's spend policies.
You can also control expiry dates with virtual cards. When issuing virtual cards, you can choose a date in the future when the card will stop accepting transactions. This creates flexibility to support specific expenses or projects, like a seven-day trip or a month-long software trial.
You can also lock and unlock or cancel any card at any time online.
How is the cash back calculated?
Customers earn 1.5% cash back on all spend. This is calculated as 1.5 points per dollar. Each reward point is worth one cent.
Our customer success team is here to answer any questions and guide you through onboarding. Reach out to us at support@caary.com.